Beijing, China's capital city, is a mix of ancient history dating back 3,000 years and modern architecture. Due to the sheer size of the city, choosing a place to stay in Beijing can be a big task in itself.
Here are some amazing recommendations of the best places to stay in Beijing by travel bloggers around the world. Whether you are travelling solo or in a group, looking for a hostel to a luxury hotel, there is something for everyone!
---
Disclosure: This post contains affiliate links, which means I may receive a small commission if you click a link and purchase something that I've recommended. It comes at no cost to you. Thank you for your support.
---
BEST HOSTELS IN BEIJING
---
Peking Station Hostel
Located in the Dongcheng District
Read reviews on TripAdvisor
Find the latest deals on HostelWorld or Booking.com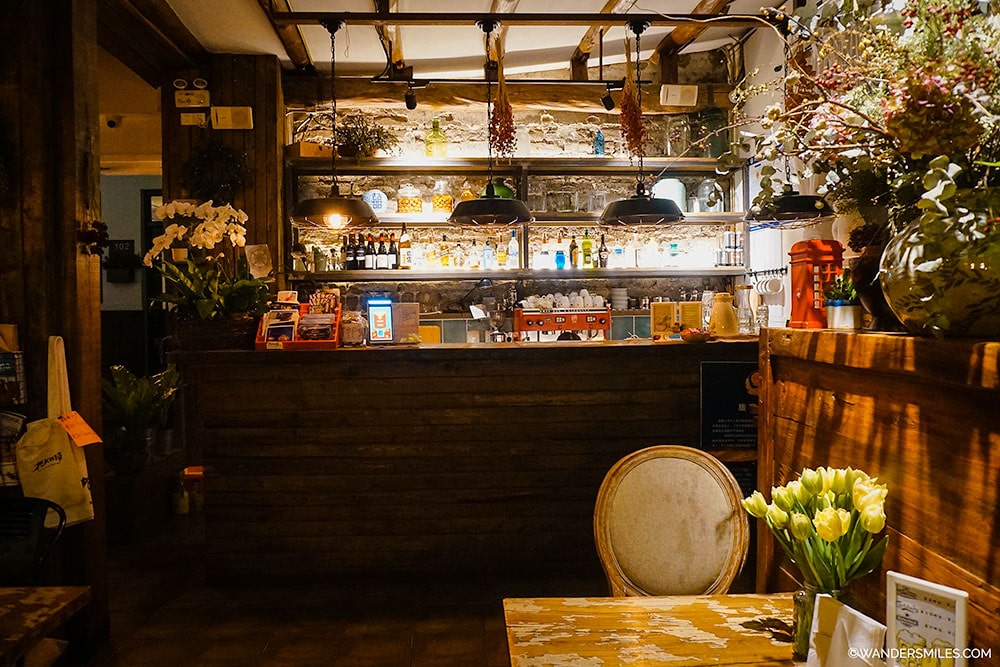 Recommended by Vanessa from Wanders Miles
The stylish Peking Station Hostel is the perfect choice to access the major sights of Beijing. You can hop on the subway at Dongdan Station for the Forbidden City and Tiananmen Square or simply stroll on down to Wangfujing Shopping District and sample strange snacks at the street food night market.
Peking Station Hostel is so homely with plants and cool decor in the communal area, an ideal space to kick back on the sofas to do some work or mingle with the other guests. The dorm was compact but super comfortable, I remember the fluffy duvet well! One big plus point is the staff spoke great English and were more than happy to help in any way they could. Totally recommend Peking Station Hostel!
---
365 Inn
Located in the Xicheng District
Read reviews on TripAdvisor
Find the latest deals on HostelWorld or Booking.com
Recommended by Jackie from Life of Doing
If you're looking for a budget place to stay in Beijing, consider the hostel, 365 Inn. Located in the Xicheng area, this place is perfect for solo or budget travelers who want a clean, affordable, and low-frills place to stay. 365 Inn offers co-ed bed dormitories for 4 -10 people and private double rooms. The hostel is nearby the famous Tiananmen Square and Forbidden City, and a 10-minute walk to the nearest subway station.
With my overnight layover in Beijing, I opted for one of the bunk beds in the 4 people co-ed dorm room. Although the room is tiny, the bed has a clean set of sheets. Each person receives a cabinet to secure their belongings (don't forget to bring a lock). The shared bathrooms are clean and well-maintained.
The hostel has a receptionist available 24 hours a day which was convenient for my 11pm arrival. There is a connecting restaurant that serves Western-style food and a bar area to relax and meet other travellers. Across the street are other local eateries to try.
RELATED ARTICLES ON VISITING BEIJING
---
---
BEST HOTELS IN BEIJING
---
Holiday Inn Express
Beijing

Minzuyuan

Located in Beijing Minzuyuan Park

Read reviews on TripAdvisor

Find the latest deals on Booking.com
Recommended by Lesley from Freedom56
We loved our stay at the Holiday Inn Express Beijing Minzuyuan. We stayed at this great property in September, just before Moon Festival. We choose this hotel for its excellent reviews and its proximity to the Beijing National Aquatics Centre (the beautiful Water Cube).

It was an easy 25-minute walk to the Water Cube, and each morning we were treated to the sight of Beijing residents doing their daily Tai Chi practice beside the picturesque Fenghu Lake nearby.

The Holiday Inn Express was a very quiet place of respite from the bustling city. Our room was nicely appointed with modern furniture and comfortable beds. The bathroom was one of the best hotel bathrooms I've seen with an enormous walk-in shower. Breakfast was included with our daily rate, complete with Western and Asian options. Both indoor and outdoor seating options were available. We also enjoyed having drinks and tea in the Atrium Lounge.
---
Beijing Double Happiness Courtyard Hotel
Located in the Dongcheng District
Read reviews on TripAdvisor
Find the latest deals on Booking.com
Recommended by Vanessa from Wanders Miles
If you want to experience staying in a traditional Chinese-style accommodation down a historical Hutong, look no further than Beijing Double Happiness Courtyard Hotel.
The beautiful fabrics and decorative corridors with memorabilia and low-lighting were a joy to be around. Walking through the lovely courtyards, you could just imagine times gone by. The charming rooms are adorned with Chinese tea sets and vintage phones to dial through to reception. The restaurant and bar had a relaxing atmosphere and a fantastic range of dishes on the menu.
Dongsi Subway Station (Line 5 & 6) is a 10-minute walk away to take you easily to the best sights of Beijing. Wangfujing shopping district and The Palace Museum are within wandering distance.
---
Boyue Beijing Hotel
Located in the Third Embassy District
Read reviews and find the latest deals on TripAdvisor
Recommended by Annick from The Common Traveler
The Boyue Beijing Hotel is a 5-star hotel in the embassy district. Offering amenities like a gym, pool and sauna, the Boyue Beijing Hotel permits travelers to recuperate in comfort from their travels. The rooms are large and comfortable. Guest bathrobes and slippers are provided in each room. Free WiFi is available.
The breakfast buffet (included in the price of the room) is served in the lobby's coffee shop. The buffet features Chinese and Western foods to start your day. During the day and evening, the coffee shop serves Western meals while the second-floor restaurant focuses on Chinese food. But a walk in either direction within two blocks of the hotel provides many more food options.
The Boyue Beijing Hotel offers comfortable rooms in a great location without breaking your budget. With easy access to the Third Ring Road, the hotel becomes a great starting point for travels to other areas of Beijing and nearby sights.
---
Qianmen Courtyard Hotel
Located in the Xicheng District
Read reviews on TripAdvisor
Find the latest deals on Booking.com
Recommended by Nafisa from My Own Way to Travel
It was wonderful to stay at Qianmen Courtyard Hotel which is located in Xicheng on the street of Qianmen. Beijing Qianmen Courtyard is a 200 years old mid-range hotel that features classy Chinese architecture and Oriental decor. I loved the dominant red everywhere at this hotel and enjoyed photography on different beautiful sides of the hotel. Qianmen Courtyard Hotel offers different Chinese-style rooms with private ensuite bathrooms and free toiletries. The Wi-Fi is complimentary everywhere in the hotel. The hotel location is perfect for enjoying the old charm of Beijing in China and best for budget travelers. Qianmen Subway Station and Beijing Railway Station are very near to the hotel.
Qianmen Courtyard Hotel is best for staying with family and even solo. You can have a relaxed time sitting in the courtyard and have Chinese Tea. And afternoon/evening is best for walking around the beautiful alley. You'll find many other hotels and restaurants, and also suitable for shopping in the nearby hotel area. The famous Forbidden City and Tiananmen Square are just 10 minutes' walking distance from the hotel.
---
Prime Hotel
Located on Wangfujing Street
Read reviews & find the latest deals on TripAdvisor
Recommended by Claire from Curious Claire
If you're looking for a more luxurious hotel that's close to many tourist attractions, Prime Hotel could be the perfect choice for you. Within easy reach of the Forbidden City, Tian'anmen Square and Jingshan Park it's location is certainly convenient for tourists wanting to explore Beijing.
This elegant 10 story hotel underwent a remodel back in 2009 and certainly impresses guests on entry. With a full-service health spa, fitness centre, indoor swimming pool, sauna and a massage centre, guests can truly relax at Prime Hotel.
I stayed in one of the gorgeous superior rooms that had a double bed I could just melt into. But my favourite feature of the room had to be the shower. I love a hotel with a good shower. What was interesting about this hotel is they had extra toiletries you wouldn't usually see in a hotel, such as condoms, but some of these did come at an extra cost. Sort of like a mini bar for toiletries.
The hotel clearly caters for both Chinese and Western guests. They have two restaurants, one for local cuisine and one for western cuisine. This means no matter what they'll be something for everyone to enjoy.
Sofu Hotel
Recommended by Nadia from Eco Wanderland
Choosing where to stay in Beijing was quite a difficult task for me. Beijing is massive and the attractions aren't exactly all in the same place. Nevertheless, Sofu Hotel was a great choice. Located in the Back Lakes, in an area that preserved its traditional façade, Sofu Hotel was a mere 5 minutes walk from the metro, yet it felt completely separate from the hustle and bustle of Beijing. It was quiet, beautiful, and surrounded by some fantastic places to eat.
The price of the hotel was extremely reasonable, and despite not offering breakfast, there are plenty of options in the local vicinity. The rooms were comfortable, the hotel staff was incredibly helpful and I honestly couldn't think of a better place to stay. If you have time, I suggest getting them to arrange an early morning tour to The Great Wall, where you may be lucky enough to have it all to yourself.
FIND YOUR PERFECT STAY IN BEIJING
LIKED THE BLOG? WHY NOT PIN IT?