The Republic of Ireland is a beautiful country with a fascinating history, super-friendly people, and SO much to see and do. I had 2 weeks in Ireland to explore by car and was determined to make the most of the time.
If you're planning your own Ireland road trip, hopefully, the highlights of my epic journey will inspire you. From bumpy boat trips to islands inhabited only by seals, birds and the brutal Irish weather to the exploration of UNESCO Geoparks and dramatic coast paths high above the Atlantic Ocean, there's something to delight everyone.
I travelled by car, boat, bicycle, and my own two feet. I ate homemade cake in museum tea shops, supped Guinness on seaside piers, and sampled traditional stew in pubs filled with the sounds of Irish music.
This ultimate Ireland road trip planner will help you create the best route in southern Ireland.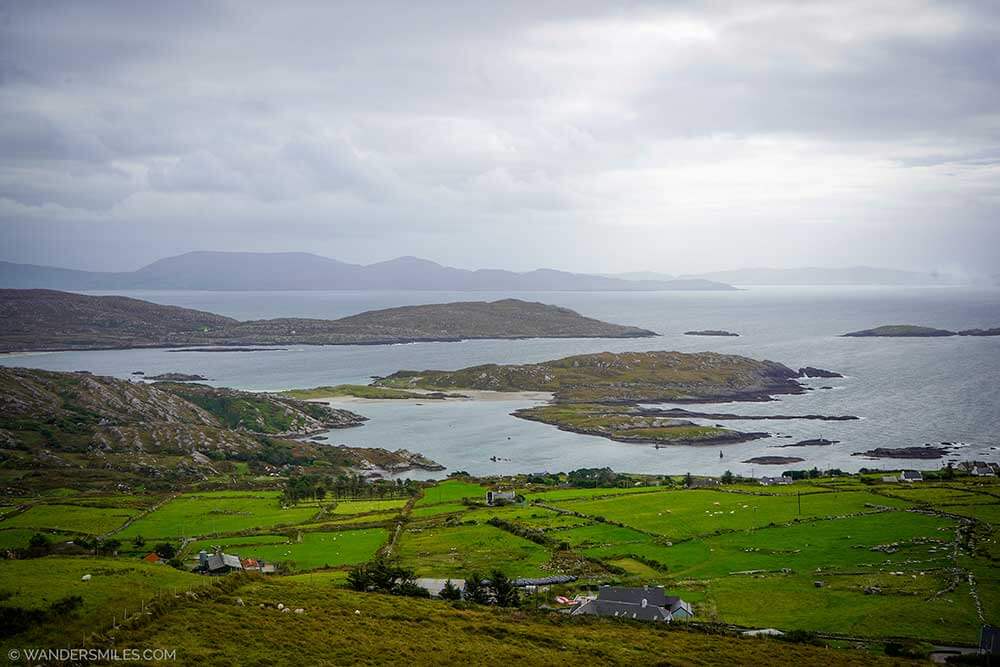 Disclosure: This post contains affiliate links, which means I may receive a small commission if you click a link and purchase something that I've recommended. It comes at no cost to you. Thank you for your support.
---
FAQs | Ireland Road Trip Planner
---
How long to spend in Ireland
Honestly? As long as possible! Ireland is a beautiful country with a fascinating history, super-friendly people, and SO much to see and do. I spent a glorious 14 days in Ireland, and it felt like the perfect time to see everything without rushing.
Touring Ireland by car is ideal if you don't like sticking to a rigid plan dictated by train and bus times. If somewhere captures your imagination, and you want to explore more, travelling under your own steam allows you to change your itinerary.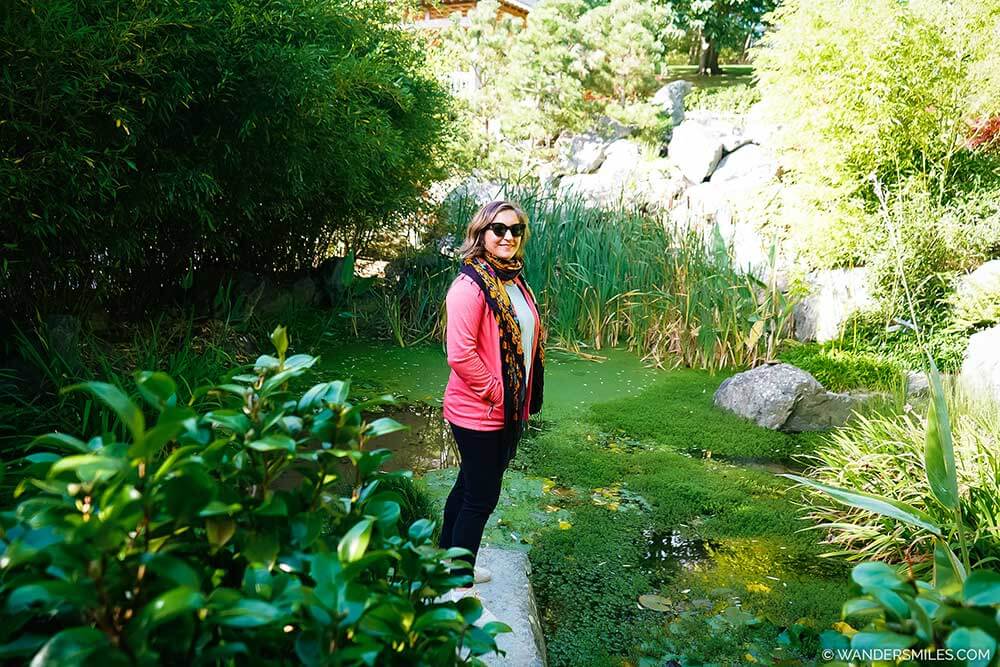 ---
Best time to visit Ireland
The best time to visit Ireland depends on the individual. For some, spending St Patrick's Day in a chaotic and vibrant Dublin would be an amazing experience; for others, it would be a total nightmare! There are various regional festivals that celebrate Irish culture, The Gathering in Kilkenny, County Kerry is one of the best and would be worth timing your visit to attend.
Irish weather is unpredictable throughout the year, and sunshine is never guaranteed, even during the height of summer. My tip? Be prepared for anything, take waterproofs and warm layers as well as sunglasses and you'll have fun, even in the rain.
For the ultimate Ireland road trip, travel in late April and May for long days of light and mild weather or early autumn when the crowds have left and the winter chill hasn't yet arrived. During these off-peak times, you will also get better deals on ferry prices, flights, and hotels.
---
How to get to Ireland
I travelled from the UK to Ireland on Irish Ferries, a company that has won the 'Best Ferry Company' award more times than any other in Ireland. It was a simple and quick booking process, and the journey was seamless.
Cars are allowed on the boat, and there is no limit on your luggage meaning you can pack all the road trip essentials. So, for an enjoyable crossing that sets you up for a relaxing and fun holiday of touring Ireland by car, I heartily recommend Irish Ferries; read about my experience on the Ulysses.
Irish Ferries offer fast and cruise travel options from Holyhead to Dublin and between Pembroke in South Wales and Rosslare. Prices start from £119, and you can book either single or return tickets at IrishFerries.com
If you're not arriving from the UK or travelling by ferry isn't for you, Dublin has an international airport served by 44 airlines, and upon arrival in Dublin, the public transport links for onward travel are excellent, or you may want to hire a car.
---
Hiring a car in Ireland
---
Don't leave car hire as an afterthought
If you do, you're likely to book in a panic without thinking about what you need and what represents a good deal.
Look carefully at the car insurance
Car rental insurance feels deliberately confusing, so it is worth thinking carefully about what you do and don't need and what might already be covered by your credit card.
Age requirements
You need to be at least 25 to hire a car in Ireland and will need a valid driving licence and ID.
Is public transport an option?
Renting a car can be expensive and Ireland has good transport links and plenty of fantastic tours that will take you off the beaten path.
Compare prices and choose a reliable company
Discover Cars is an award-winning car rental company with great Trustpilot reviews. I have used them on some previous trips and would happily recommend them.
Methods of payment
Some car rental companies will only accept payment via credit card or allow you to use a debit card only in certain circumstances, such as picking the car up in non-airport locations.
---
Travel Insurance for Ireland
Even though you have taken out car insurance, you still need travel insurance to cover other eventualities. Here are some tried-and-tested travel insurance options to check out;
Get 5% off your travel insurance with HeyMondo. Benefit from 24-hour medical assistance, 365 days a year with single, multi-trip, and long-stay insurance, cover for Covid-19 and non-refundable expenses. The handy app makes this a simple process! They give a little back too by contributing to 'Doctors Without Borders'.
SafetyWing for Digital Nomads. Benefit from 24/7 assistance, comprehensive and medical cover including Covid-19. Buy insurance whilst you are travelling, with the option of global health insurance.
---
Prefer a group tour of Ireland?
If a self-drive tour of Ireland is not your preferred way, there are plenty of incredible multi-day group tours with knowledgeable guides. So if you decide you'd like to skip the hassle of driving, check out these options;
---
14 Day Ireland Road Trip
---
DAY 1-3 | Dublin
Dublin is the capital of the Republic of Ireland and it's a city where you will find delicious food, interesting museums, and the legendary Irish craic. Visit around St Patrick's Day, and experience parades, street theatre, and a fabulous festival atmosphere.
The best way to discover the rich history of Dublin is on a free walking tour with a knowledgeable and hilarious guide. The National Gallery of Ireland and the National Museum of Ireland are both feasts for the eyes, and a trip to Trinity College to see the Book of Kels is a must.
After a few hours of learning about Ireland's history, you'll be hungry, so head to The Oval Bar and enjoy a bowl of their famous Irish stew. After lunch, take a walk along the river Liffey to see the iconic bridges of Dublin, the Famine Memorial, and the Custom House.
Read my Dublin itinerary – a great way to start my Ireland road trip
---
Day 4-5 | Dublin Bay – Dalkey & Howth
These beautiful towns are the two highlights of Dublin Bay and they are both within easy reach of Dublin City by car, train, or bus. You'll need at least a day to appreciate the delights each.
---
Day trip to Dalkey
The interactive tours of Dalkey Castle are fun and informative thanks to the guides who dress in full costume and become historical characters such as a cook and archer. Brilliant!
A hike along the coast to see the stunning views is an excellent way to blow away the cobwebs before a well-earned lunch of Dublin Bay prawns at The Queen's Bar.
Taking the kayaks around the rugged coastline of Dalkey Island, learning the ancient history, and watching seals was a special moment. My Dalkey experience was a wonderful day trip from Dublin.
---
Day trip to Howth
Howth is a lovely village where you can escape from the hustle and bustle of the city. The way-marked clifftop walks provide breathtaking views of Ireland's Eye, an island that is home to grey seals, rare birds, and ancient relics. It can be reached by boat from Howth harbour.
After locally caught fish and chips and ice cream on Howth Pier, head to the beautifully decorated local church and then go for a windswept stroll at Bailey's Lighthouse. Visiting Howth is the perfect escape from Dublin's busy streets.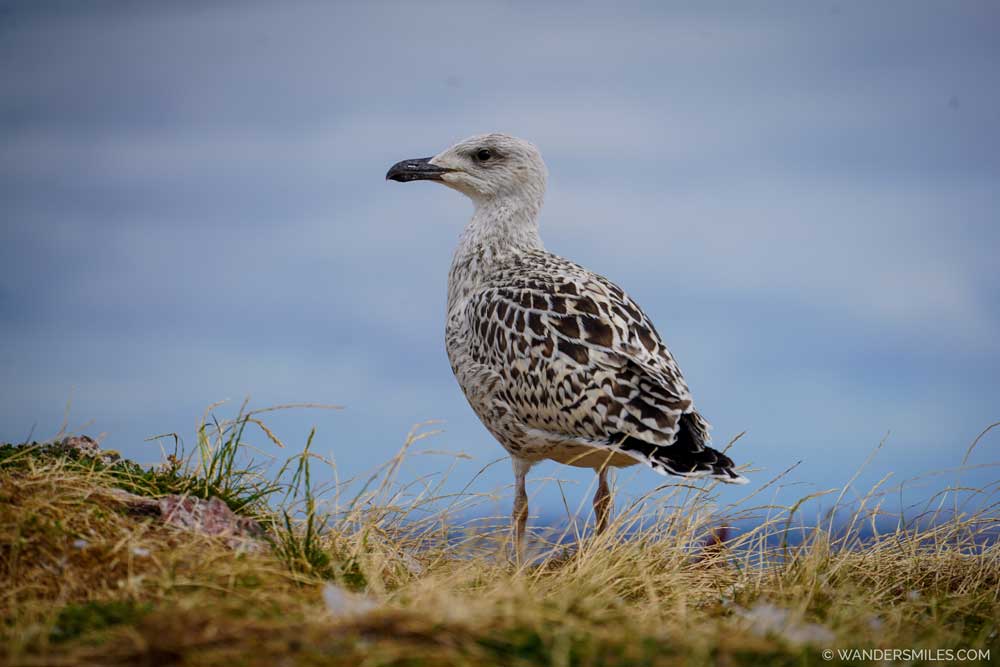 ---
Day 6 | Enniscorthy
On a 14-day self-drive tour of Ireland, it's essential to make a plan so you see all the amazing sights the country has to offer. So, on my way to Tramor, I stopped at Enniscorthy in County Wexford.
Enniscorthy is a picturesque and friendly town with lots of history. It is the home of the National 1798 Rebellion Centre, the Battle of Vinegar Hill, and a well-preserved 13th-century castle, and some beautiful beaches.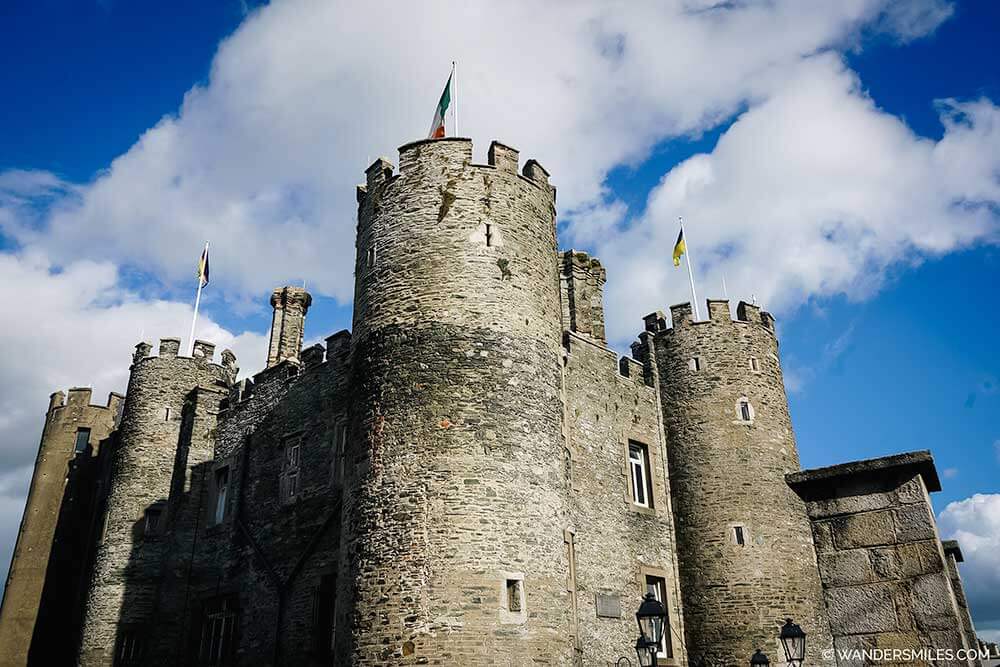 ---
Day 7 | Copper Coast + Mahon Falls
The Copper Coast route is named after the massive mines of the 19th century. The area is now a UNESCO Geopark, a name given to places with international geological significance, and has some of the most spectacular scenery in Waterford County.
This awesome route can be driven or cycled. It is 25 km long and runs between Tramore, with its fine beach, and the quaint waterfront town of Dungarvan. On your way back to Tramore, stop at the magnificent Mahon Falls.
Highlights of the Copper Coast include Newton Cove, where you can wild swim from the stony shore, and the Metalman statue of a sailor who warns sea goers of tricky waters. Kilfarrasay Strand is a lovely stretch of sand on which to stretch your legs before heading to the mining heritage site at Tankardstown.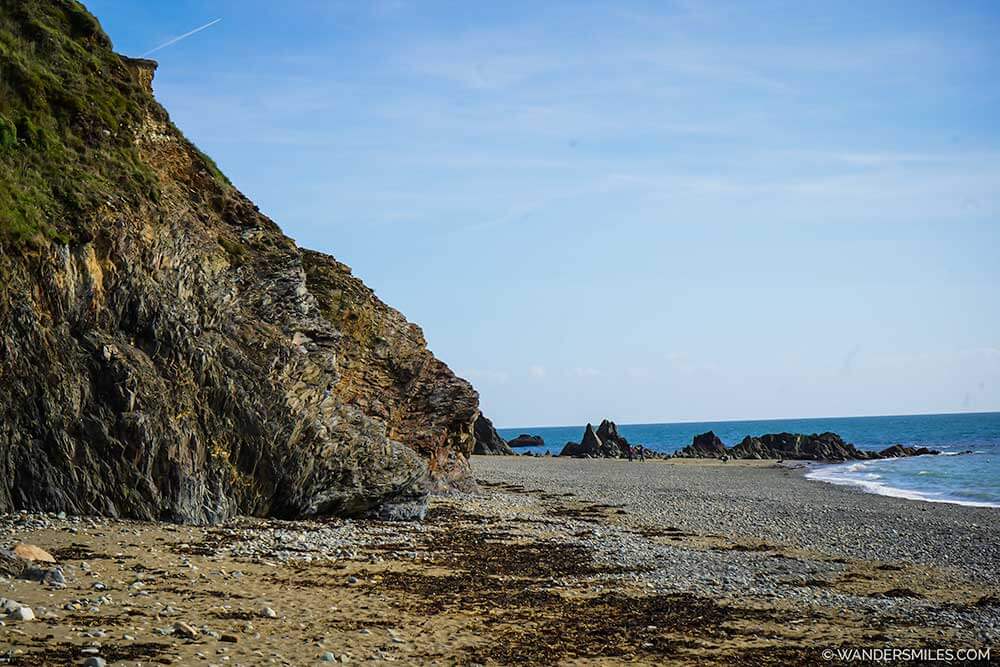 ---
Day 8 | Waterford City
Waterford City is the home of the Waterford Viking Triangle, a hub of three museums that tell the story of the Vikings in Ireland and more recent history in compelling ways. New additions to this fascinating learning centre include the Museum of Time and the Museum of Silver. There's a free walking tour taking them all in.
In the afternoon, explore the vibrant murals added to the town walls during the annual Street Art Festival. If you have time, the Waterford Crystal Factory is a beautiful and interesting place to visit. The exquisite crystal art it produces will make great souvenirs for your two-week Ireland tour.
Rain or shine, there is plenty of things to do for a fun-filled day exploring Waterford City.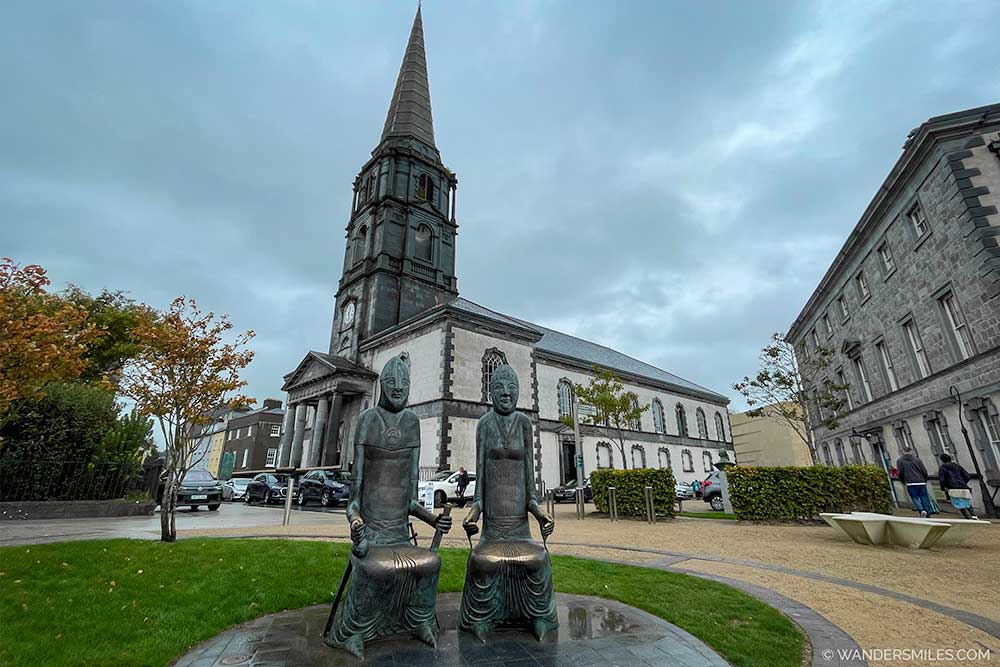 ---
Day 9 | Drive to Killarney via Blarney Castle
Before you leave Tramore, start the day with a little zen at the Lafcadio Hearn Japanese Gardens which commemorates the Greek-Irish literary figure, Patrick Lafcadio Hearn. The garden displays represent his biographical journey through the different stages of his life from his Victorian childhood to living in the US, travelling extensively, and finally settling in Japan and marrying into a Samurai family.
Blarney Castle is a two-hour drive away from Tramore and a 90-minute drive from Killarney, my next overnight stop. The castle was built six hundred years ago by an Irish chieftain, Cormac MacCarthy, a charismatic man who managed to stop Queen Elizabeth I from taking his castle with his gift of the gab. The frustrated Queen called his stalling 'blarney.'
The Blarney Stone, or The Stone of Eloquence, is the source of myth and legend. Was it a stone soaked in the blood of the ill-fated lover of the Queen of the Faeries? Or was it a thank-you gift from Robert Bruce for helping him defeat Edward II and is part of the legendary Stone of Scone on which the Scottish Kings were crowned?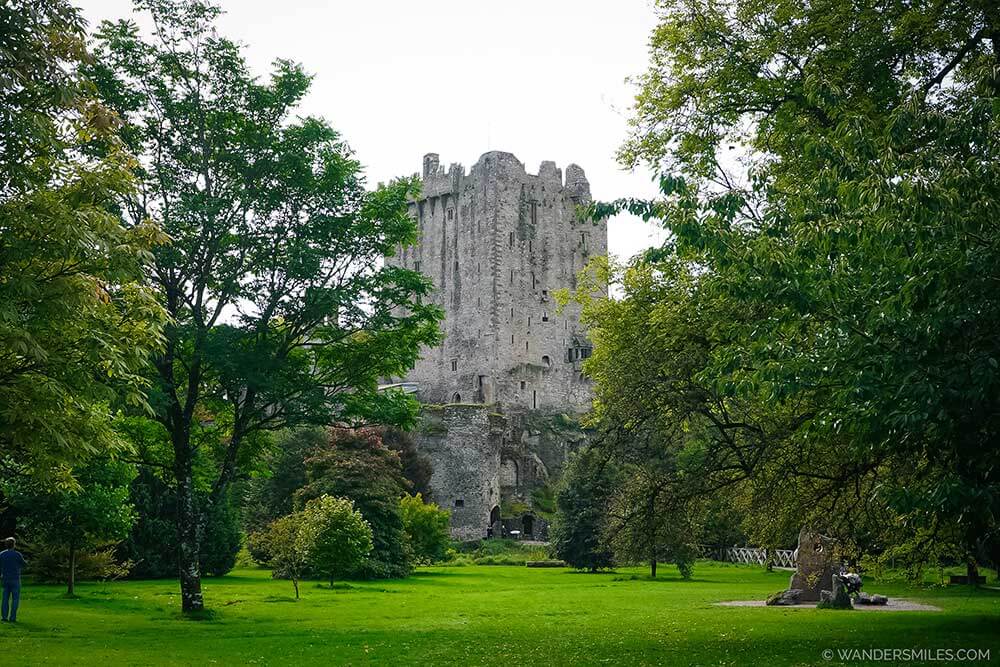 ---
Day 10 | Ring of Kerry Drive
The Ring of Kerry is a magical drive of 179 km. It's a jaw-dropping route around the coastline of the Iveragh Peninsula that reveals panoramic views of the Atlantic Ocean, pretty villages where you can have tea and cake, dramatic mountain scenes, and swooping seabirds. I drove round clockwise, the opposite way to tour groups, so I had some of these gorgeous places to myself.
I loved the lake and rolling green hill vista at Ladies Views, the colourful houses at Port Magee, and eating a delicious lunch at the seafront village of Waterville and beautiful St Finian's Bay. The Stague Stone Fort, an atmospheric 2,500-year-old ruin and the 19th-century Derryanne House that sits proudly in the heart of the National Park are both well worth a visit.
Journeying through this incredible landscape was the first time I felt rushed on this trip as there was so much to see! If I'd had an extra day in my itinerary, I would have included the Dingle Peninsula too.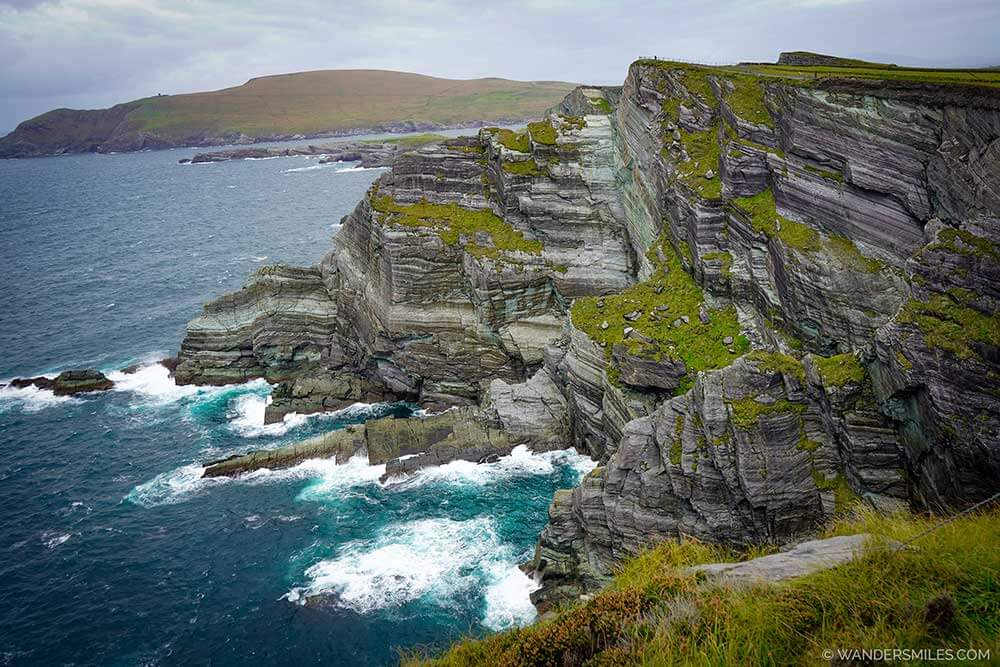 ---
Day 10 | Limerick
Limerick, a Viking town founded in 922AD, is a 1-hour 40-minute drive from Killarney. This pretty place has been at the centre of bloody battles and political intrigue from its inception, and there are many historic places to visit on a day trip here. King John's Castle and St Mary's Cathedral are two highlights.
Limerick is on the River Shannon, and that waterside location has made it an important place for trade and commerce in Ireland for generations. It is famous for exquisite handmade lace. The story of Limerick's more recent history is told in the People's Museum. Art galleries, the Hunt Museum, and the Limerick Gallery are fantastic too.
The town was named the Irish City of Culture in 2014 and received lots of investment; new shops, bars, and restaurants appeared, and it is now a great night out.
Enjoy a friendly welcome from the locals as you discover the charms and attractions of Limerick.
---
Day 12 | Cliffs of Moher
The Cliffs of Moher are awe-inspiring vertical edifices that tower over the swirling Atlantic Ocean below. They formed 320 million years ago and run eight miles along the coast of County Clare. The panoramic views from the cliffs toward the Isles of Arran will stay in your memory forever and it is especially beautiful at sunset.
The paths around the cliffs are well-maintained and perfect for a walk, just stay away from the edge! You can wander south towards Hag's Head, about 5.6km away. The path north to Doolin is currently closed.
There's a visitor's centre with craft shops, an excellent café and lots of information about the seabirds who call the cliffs home. O'Brien's Tower is a folly built by a local landlord and MP in 1835 to impress the women he was stepping out with. Climb it in good weather to see extended views of Connemara across Galway Bay.
The Cliffs of Moher are part of a unique landscape called the Burren and both have UNESCO Geopark status. The archaeological, geological, and botanical significance of this karst limestone-rich area and the seven dedicated geo sites make it an enthralling and eerily beautiful place to visit.
The Burren scenic drive is 41 miles long and starts at Kilfenora, a historic cathedral town. Before you set off, take the time to visit the Burren Visitor Centre to understand the weird terrain you're about to drive through.
---
Day 13 | Ferry to Inishmore from Galway
Inishmore is the largest of the Isles of Aran, and you can reach it by ferry from Galway Bay or Doolin. On the island, you'll find Ireland at its most authentic. It is the home of traditional music and one of the few places left where Irish is the dominant language.
I left the car in Galway Bay as only local cars are permitted on Inishmore. Hiring a bike was the best option for me as I wanted the freedom to explore at my leisure. The seal colony was disappointing as I didn't see any. The huge views were worth the stop, however.
The Worm Hole cave was a natural marvel, and I loved Dun Aengus Fort, an imposing ancient stone fort with massive walls and a defensive pattern of spikes. My favourite part of my visit to Inishmore was cycling gleefully along the quiet lanes of the old cottage road with the wind in my hair. It felt remote, rugged, and like I was seeing the real Ireland.
The Aran Islands are a treasure worth experiencing, any traveller will be transfixed with the bucolic magic of Inishmore.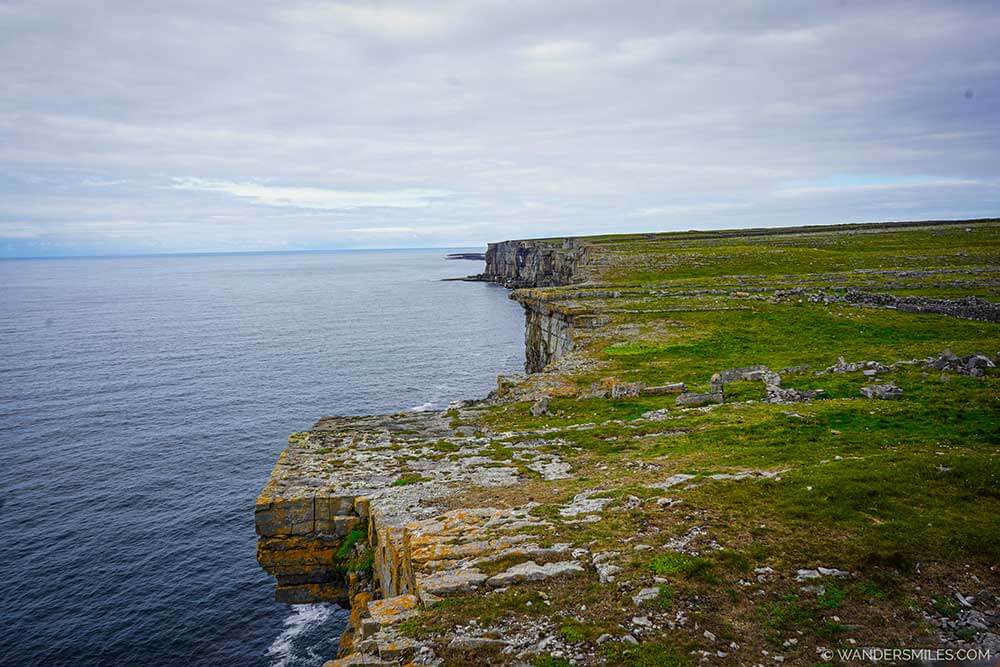 ---
Day 14 | Drive to Dublin via Kilkenny
I didn't want to waste the last day of my Ireland road trip. So, instead of driving straight back to Dublin for the late-night ferry to Holyhead, I stopped in Kilkenny. The main attraction is Kilkenny Castle and Parkland, a Victorian remodelling of a 13th-century castle. It has an absorbing history, informative tour guides, and outstanding homemade cakes in the café.
Kilkenny is a medieval town, and it was a joy to wander down the cobbled streets and feel the history underneath my feet. The ancient architecture is remarkably well-preserved, and the Medieval Mile Trail brings old stories to life.
The Smithwick's Experience is one of Kilkenny's newest tourist attractions and is the story of the town's love affair with their 300-year-old beer. The tour is very hands-on, you'll be milling the malt and stirring the mash, so it's good fun.
Dublin is 90 minutes away from Kilkenny, so before I left, I had a bite at Kyteler's Inn, a pub built in 1324. The food was tasty, and the old building had lots of gorgeous little nooks and crannies to explore. The stained-glass windows are works of art in themselves.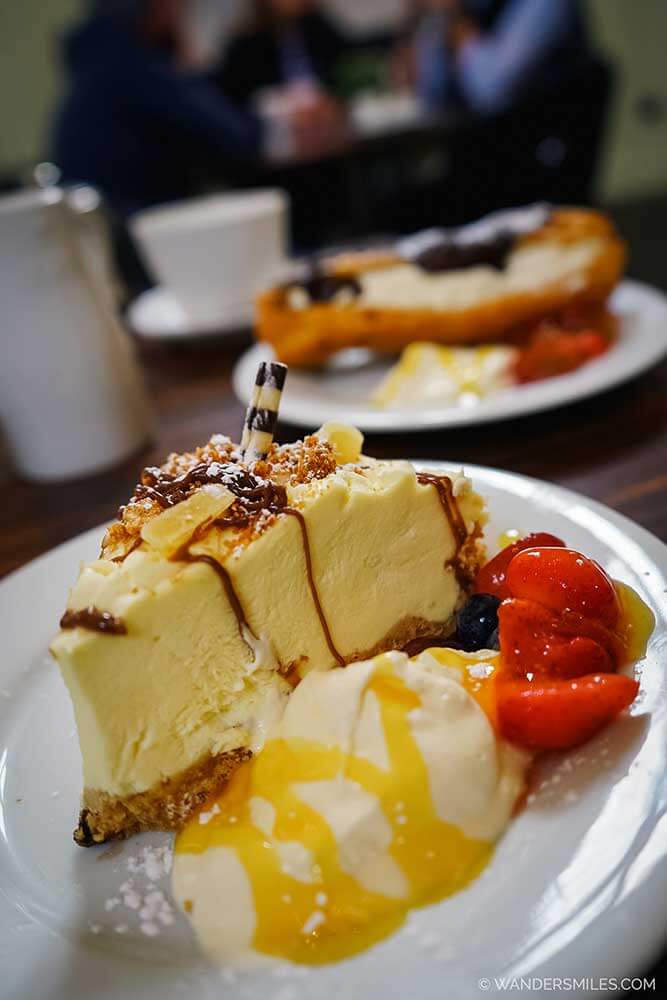 ---
More Ireland Road Trip Itineraries
---
Ireland Road Trip 10 days
Dublin
Howth + Ireland's Eye
Dalkey
Waterford
Copper Coast
Blarney Castle + Killarney
Ring of Kerry
Cliffs of Moher
Inishmore
Dublin
Ireland Road Trip 7 days
Dublin
Waterford
Copper Coast
Ring of Kerry
Cliffs of Moher
Inishmore
Dublin
Handy links for your Ireland road trip
Here are some useful links for your Ireland road trip, find tours, and where to stay. These are companies I have used and can recommend with confidence.
Accommodation in Ireland
Tours in Ireland
Multi-day tours in Ireland with G Adventures
Book attractions and multi-day tours with Viator
Discover tours and things to do in Ireland on Tripadvisor
Transport for Ireland
---
PIN FOR YOUR 2 WEEK IRELAND ROAD TRIP